Car Rental in Armenia with Sixt Car Hire
Sixt know that airports and flight schedules don't necessarily stick to normal hours, which is why 24 hour pick up and delivery are available, as well as online booking, all to make your car hire in Armenia process the least of your worries.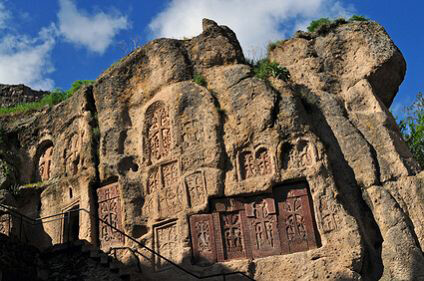 Driving in Armenia
Drivers in Armenia sit on the right hand side of the road and visitors should bear this in mind when booking a car hire. Once you take to the roads, there are a few Armenian rules to note:
although your driving license from home is probably valid if you are 18 or over, an international drivers license issued by the AA is recommended.
Outside of Yerevan, the Armenian roads are less well maintained, and this should be remembered when choosing your car rental.
Although Armenia lacks the laws common in other countries concerning the use of mobile phones and other driving distractions, it is recommended that you exercise the same level of care when driving during your visit as you would at home.
However, there is a zero tolerance policy towards blood alcohol content when driving in the country.
It should also be noted that children under 12 are not permitted to ride in the front passenger seat in Armenia.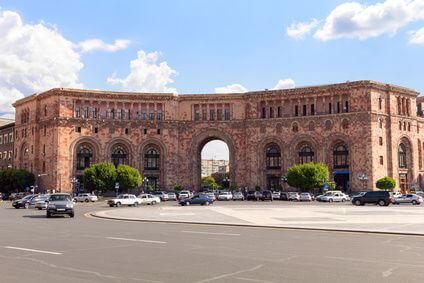 Where to explore in Yerevan with you car rental in Armenia
The city of Yerevan has a lot to offer, not surprising given that it is one of the oldest continuously inhabited cities in the world. There are a multitude of galleries, theatres and libraries to explore, and impressive architecture such as the dancing fountains of Republic Square. Outside of the city, the mountainous landscape is beautiful for sightseeing, and the warm summers and cold winters mean that both visitors who enjoy hot and those who prefer cold will be satisfied.