Sixt Car hire in Chile
If you're headed to Chile and are looking for car hire, then take a look at the great deals available from Sixt. With a branch conveniently located in Santiago de Chile International Airport, you can continue your South American adventure with ease and peace of mind. We offer a variety of vehicles for hire, like coupés, saloons, SUVs and convertibles, and from a range of top car manufacturers such as BMW. Our car hire vehicles all come with unlimited mileage, Collision Damage Waiver, theft protection and Third Party Insurance included. And with optional extras such as Tire and Windscreen Coverage and navigation systems, you can tailor your car rental agreement to suit your needs. So whether you're going to Chile for business or pleasure, then take a look at the great selection of car rental options available at Sixt.co.uk, and book online to ensure that you make the most of your time in this stunning country.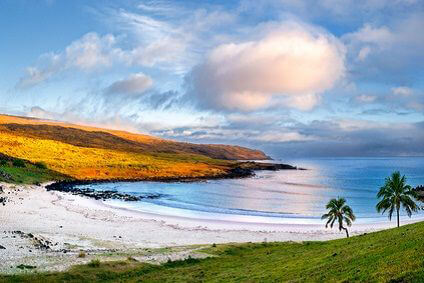 Take a Road Trip in Chile with a Car Rental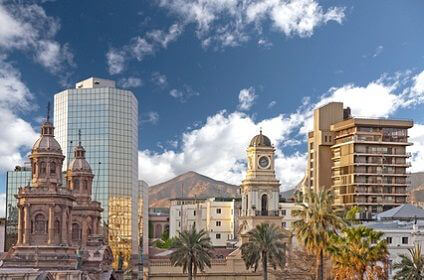 The Republic of Chile stretches along the southern part of South America's west coast, nestled between the Pacific Ocean and the Andes mountain range. Its 17 million people enjoy a high quality of life by Latin American standards, and it is one of the continent's most prosperous and stable nations. Chile is a safe country to travel by car, and there are numerous places of interest for visitors. With a wide diversity of natural landscapes, from the fjords of glacial Patagonia to the arid Atacama Desert with its Martian landscapes, to the ancient forests of the Lake District, all with the Andes as a constant backdrop, Chile is without question a stunning place to see and experience. Take your rental car to the central port town of Valparaiso, a UNESCO World Heritage site with uniquely beautiful architecture. For those wanting to head north, be sure to check out San Pedro de Atacama for Incan architecture, Altiplano lakes and the famous Valley of the Moon. So called because of the lunar-like terrain, it's considered one of the world's driest places, with some parts having no rain in hundreds of years. Choose car hire from Sixt and see all of Chile that you want to, at your own pace.