Car Hire in Costa Rica with Sixt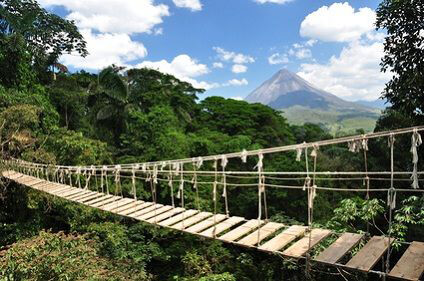 Driving Customs of Costa Rica
While driving your car rental through Costa Rica, be mindful that driving there may not be the same as when you're driving at home. These are some Costa Rican rules to keep in mind:
The Pan-American Highway, the main mode of travel for most car users, has a normal speed limit of 50-55mph (80kmph). This highway passes through several small towns, however, and limits are known to drop to around 15-20mph (30kmph) in these areas due to schools.
Sinkholes, potholes, or uncovered manholes are usually marked with a pole or tree branch poking out of the road, making it a good idea to avoid these hazards.
Due to the differing qualities of fuel, it is recommended to use super gas, not normal gas, as that can cause maintenance problems in some cars.
Satellite navigation can be invaluable, as road signs are infrequent, and the most common method of getting directions involves marking a distance and direction from a local landmark.
Where to visit with your rental car in Costa Rica
After collecting your car rental from San José, you may wish to drive out to near one of Costa Rica's lush forests and bird watch for a while, to experience some of Costa Rica's beautiful wildlife. Alternatively, collect your car rental from Liberia Airport and drive the distance to one of Costa Rica's scenic beaches for a seaside picnic or to enjoy some of the best surfing opportunities offered by the Pacific Ocean. Yet another Costa Rican tourist attraction is the rafting, pick up your car from San José or Liberia and find a river to have an exciting rafting experience on. Sixt is the ideal car hire for getting the most out of a holiday to Costa Rica.