Car Hire in Curacao
Car rental in Curacao is the most fascinating way to explore this beautiful Caribbean island. With Sixt, you will have hundreds of cars to choose from, so finding something suitable for you wont cause too much hassle. From small motors to larger vehicles such as SUVs and 4x4, Sixt have it covered so be sure to browse their entire ensemble. All cars are brand new and are subject to intense maintenance. Your Curacao car rental policy can be structured according to your preferences and therefore it is possible to tailor it in several ways. If you expect to be covering a lot of miles in Curacao, why don't you request additional drivers on your policy, or even unlimited mileage. Your car hire agreement can be adjusted to include LDW insurance and if you wish to include a few luxury extras, that is fine too. Satellite navigation can be installed into your vehicle and you can ask for a roof rack if you expect to be carrying a lot of baggage. Your Curacao car hire offers you a chance to enjoy a road trip around the island and will grant you all the freedom you will need.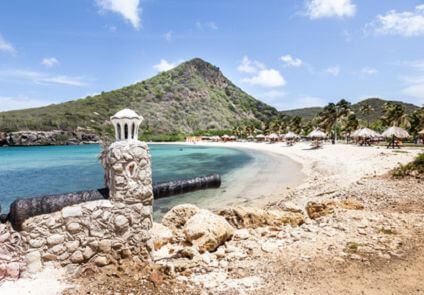 Sights worth visiting in Curacao
Car rental n Curacao will bring its beaches and other scenes of natural beauty closer to you. You will be able to enjoy a wonderful road trip, bound by only the physical parameters of the ocean. There is plenty to explore on the island from golden stretches of beach to national parks and so much more. You will be able to visit the many coves and bays on the island including Playa Porto Marie and Playa Cas Abou. You may also want to consider visiting the Underwater Marine Park or the neighbourhood of Punda to enjoy some shopping. The Old Quarry Golf Course is nearby the capital, Willemstad, and Queen Emma Pontoon Bridge is worth passing. Sixt hopes you enjoy your trip to Curacao and is on hand day and night to answer your questions.