The easy way to rent a car in Estonia
Your renting charges include LDW insurance, unlimited mileage, and safe payment methods. Check out for added benefits available in Estonia. You can comfortably book your vehicle online or by contacting several Sixt car rental branches across Estonia.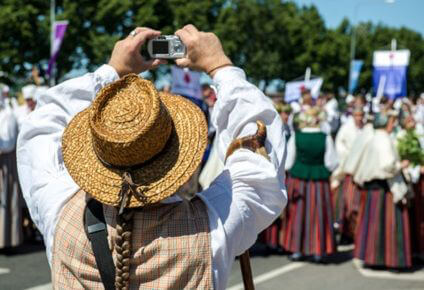 Car hire tips and driving tips on Estonia roads
Cars are driven on the right side of the road in Estonia.
Remember to carry the essential safety equipment like warning triangle, first aid kit and fire extinguisher.
The wearing of front and rear seatbelts is compulsory if they are fitted and all children must be suitably restrained.
The drink-driving limit is zero.
Most car hire companies accept fully licenced drivers aged 18 years and above.
The use of hand-held mobile phones whilst driving is illegal but drivers can use hands-free devices.
Avoid driving on inter-city highways at night because there are thousands of moose crossing these roads.
Fit your car with winter tyres if driving between December and March.
The speed limit outside the major cities is 55 mph and 31 mph within unless otherwise specified.
Contact Sixt car rental in Estonia or the traffic departments for more details.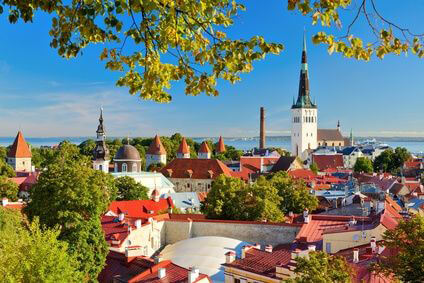 Top places to tour in Estonia
Tallinn, the capital city of Estonia, is one of the best places to visit in Europe due to the beautiful old town. Landmarks such as the Dominican Monastery, Toompea Castle, the Alexander Nevsky Cathedral and Helleman Tower are well worth visiting. If you love nature, drive away from the crowded city to Tartu. Learn about the Estonian culture and history from the National Museum. Make use of your car hire benefits and head to the seaside resorts in Haapsalu. Park your vehicle in a car rental location and take a ferry to Hiiumaa Island for a little relaxation. Use Sixt car hire services in Estonia.