Car Hire and Rovaniemi Airport
Sixt now provides a car hire service for travellers wishing to rent a car from Rovaniemi Airport. This region of northern Finland often receives heavy snow; for this reason our cheap car range includes a number of 4x4s (and city cars). The Sixt car hire service also has some special extras like unlimited miles, radio, sat nav and LDW insurance. Our economy car rental service is available to under 25s, and in addition we can arrange for use of a safe child car seat.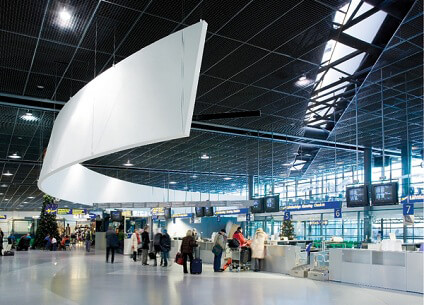 Copyright: Rovaniemi Airport
About Rovaniemi Airport
Rovaniemi Airport (RVN) is one of the busiest airports in the whole of the Scandinavian region. The airport is located in the north of Finland; it is 6 miles away from the city of Rovaniemi. The airport is particularly well-known due to the fact that the airport is inside the Arctic Circle; this has led to some people calling it the Santa Claus Airport. The site was first used by aircraft in 1940 during the Second World War. On average over three hundred thousand passengers use the airport each year. Sixt can offer each of the passengers who arrive at the airport use of a reliable and cheap car rental service.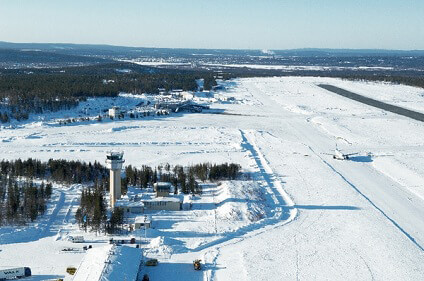 Copyright: Rovaniemi Airport
Things to see and do in Rovaniemi
Rovaniemi is a fascinating city, it is located on the edge of the Arctic Circle in northern Finland. The river Kemijoki runs through the city; the area around the river has been home to humans for almost three thousand years. There is a mixture of European Finnish and indigenous Sami peoples living in the area. Visitors with access to a car hire service may wish to take a drive to the north of the city in order to enjoy the incredible natural wonder that is Aurora Borealis (the northern lights). The city also houses a number of pleasant restaurants and is the location of the regional university campus.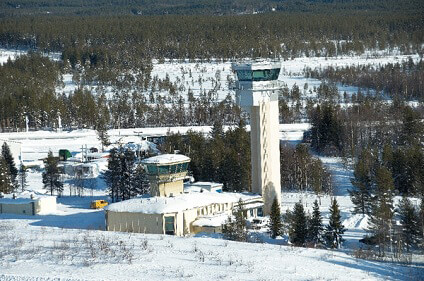 Copyright: Rovaniemi Airport