Car hire at Dortmund Airport
Airline passengers who disembark at the German airport of Dortmund (DTM) can rent a car from Sixt. At Sixt we always offer our customers a choice, in order to ensure they get the best possible car hire service. Our system allows a customer to choose from a range of different cheap car options. We currently have available varied models including 4x4s, SUVs and smaller economy options including something to suit people needing a city car. Whichever car hire option you decide on, our car rental agreements come with extras such as sat nav and car hire insurance.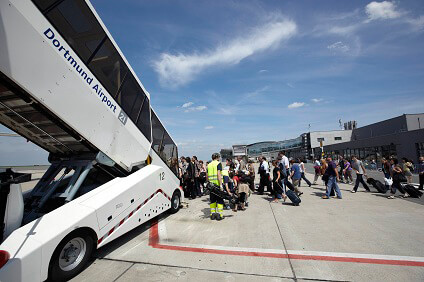 Copyright: Dortmund Airport / Frank Peterschröder
About Dortmund Airport
Dortmund Airport (DTM) is in Germany. The city first opened an airport in the 1920s; this airfield was later used by the German Air Force (LuftWaffe) during the Second World War. The civic authorities later relocated the airport and the last decade has seen the Dortmund Airport undergo some major changes, the airport is now served by a number of low-cost airlines. Destinations offered by flights departing from the airport include Istanbul and Kiev. Sixt now offer travellers a reliable and simple way to get from the airport to the city thanks to their car rental office based at the airport.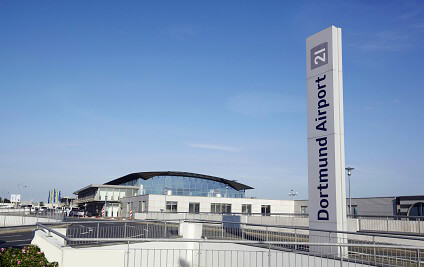 Copyright: Dortmund Airport / Frank Peterschröder
Things to see and do in Dortmund
Dortmund is a great city to be in. The city is becoming very famous across the world of sport. Recent years have seen the citys foremost football team Borussia Dortmund become champions of Germany as well as reaching a European Cup final. To watch the team first hand book some tickets and then drive out to their stadium the Westfalenstadion, located on the edge of the city. Dortmund also has a number of other sites of interest. There are a variety of castles in the city including the medieval Haus Bodelschwingh, a magnificent example of a moated keep. Also popular among tourists is the Dortmund Opera House. There are several things that you will be able to see in a Sixt rent a car!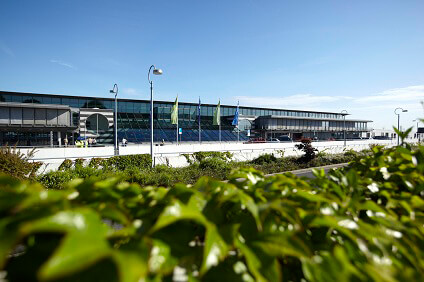 Copyright: Dortmund Airport / Frank Peterschröder