Car hire with Sixt in Karlsruhe
Thanks to Sixt car rental services it has never been easier to hire a vehicle in a number of European destinations. With impeccable service, a huge range of vehicles and staff who are committed to offering first class customer support it is truly the only way to rent a car. There are four locations in the city of Karlsruhe from which it is possible to rent a car, including a convenient airport office that is perfect for anyone flying in to Germany and a city centre office. With online booking available as well as a number of additional insurance coverage policies and optional extras even customers with the most specific needs are guaranteed to be catered for when visiting Germany.
Car rental in Karlsruhe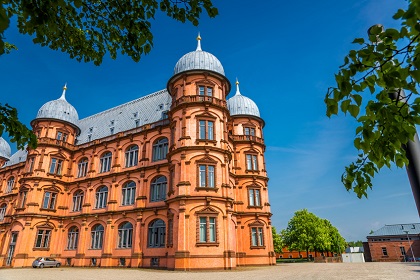 The city is located in southwest Germany and is one of the largest in the Baden area. Packed with beautiful historical buildings but bursting with contemporary culture there is a huge amount for you to do during your visit. Why not take you hire car to the State Art Gallery which is home to some of the most breathtaking and important works of art in Germany. With paintings by the likes of Degas, Monet and Manet it is one of the cultural highlights of the city. Alternatively you could drive your car hire vehicle to the city's botanical gardens. Located a simple and picturesque drive outside the city the gardens are the perfect place to stretch your legs and take in some of the local scenery. With a wide selection of plants native to Germany and a number of classic style 19th century buildings it's a wonderful way to get out of the busy little city.