Car rental in Luebeck with Sixt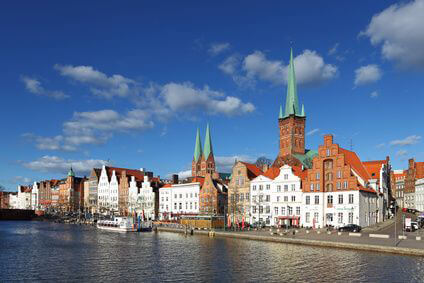 Great-value car hire in Luebeck is guaranteed when you book a car with Sixt. Our dedicated and helpful car rental teams will go the extra mile to help you choose the right option, from a range that includes estates, sports models, vans and SUVs, as well as economy options that are ideal for touring in and around the city, but also more than equal to Germany's autobahns. You can even browse your car options with your smartphone on collection! Enjoy the total freedom of 24-hour pickup and return from our Waisenallee branch. Alternatively, why not get your visit to Germany off to a flying start with quick and convenient collection from the airport?
Explore the capital of the Baltic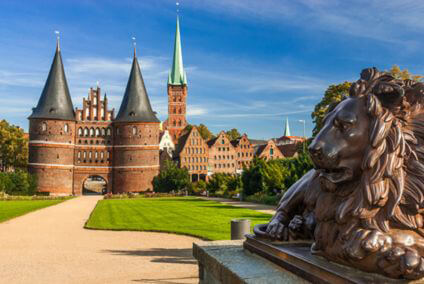 Car hire from the largest operator in Germany puts all districts of this unique and welcoming place in easy reach. This was - for centuries - an Independent City within Germany's kingdoms, and no visit is complete without admiring the Holstentor, the gigantic medieval gate which serves as the town's emblem - you may even see it on one of the two-Euro coins minted in Germany. Now a museum, it recounts the city's changes of fortune since the Middle Ages. Then tour the rest of the Old Town, now a UNESCO World Heritage Site, before admiring the distinctive brick-built architecture of the cathedral. Park nearby and head to Café Niederegger, the most famous local meeting place and the centre of Germany's international trade in marzipan. A short drive away, the district of Travemuende features miles of sandy beach, elegant promenades and maritime culture - a seaside resort of charm and style.