Car Hire in Offenburg, Germany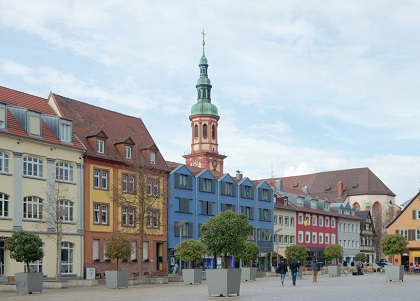 Sixt now has offices in Offenburg, Germany and is ready to offer the same impeccable level of service to those visiting the city. With a wide range of vehicles including high end sports cars, 4x4's and people carriers there is sure to be the perfect car for you and your family. You can even take out extra insurance policies including damage waiver liability and second party insurance. This takes much of the worry out of car rental and leaves the customer to enjoy the experience of travelling through a new city in comfort. Online booking is also available and allows you to pick up your vehicle quickly and easily on arrival in Germany.
Car Rental in Germany
Offenburg in Germany is located in the South West part of the country and Sixt car hire has an office in the city centre. The city has developed rapidly over the past half century and has become an increasingly popular destination for tourists. In spite of this growth it remains true to its cultural and historical heritage and is home to a number of valuable and important architectural sites. Ritterhaus is one of the oldest districts in town and its wide cobbled streets are perfect to take a leisurely drive down. Home to the city museum and archive it's a wonderful place to learn about the history of the region. You could also take a tour of the numerous city fountains that the area boasts. Offering an historical tour of the city's architecture each fountain has a different meaning and design style. The city is also home to Zwinger park, a beautiful area of park land that has statues, a pond and some of the most fascinating flora and fauna in Germany.