Car hire and Saarbruecken Airport
All passengers arriving on flights at Saarbruecken Airport (SCN) in Germany are now able to rent a car from Sixt. At Sixt we have a simple philosophy: the customer should get the cheap car hire that they would like. For this reason we offer each and every one of our customers a great set of extras on with their car rental. These extras include sat nav and full car hire insurance. We can also provide a large set of cheap car models to choose from. This set currently includes SUVs and 4x4s perfect cars for the rugged terrain in parts of Germany. Alternatively, we also stock some smaller economy cars more suited to city car users.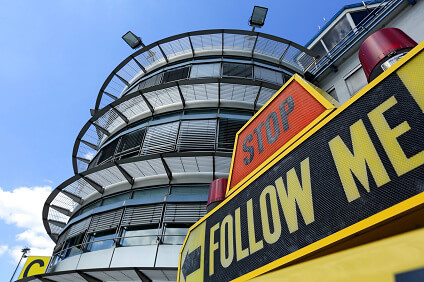 Copyright: Saarbrücken Airport
About Saarbruecken Airport
Saarbruecken Airport (SCN) is in Germany. It currently handles a mixture of domestic and international flights. Originally, this area was served by a small airfield called Saarbruecken-St. Arnual Airport, however, this location was unable to cope with modern aeroplanes. The present airport was opened in 1964 and has its first international service in 1972. Currently the airport receives almost half a million passengers every year. The airport also offers customers a range of facilities, one of these is a car rental service from Sixt, the car hire experts.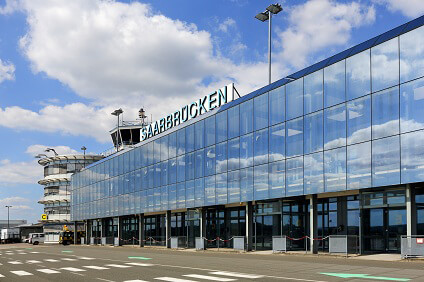 Copyright: Saarbrücken Airport
Things to see and do in Saarbruecken
Saarbruecken is on the western border of Germany. Following the Second World War the region briefly became an independent country, under French administration, called Saarland, with Saarbruecken as its capital city. The local museums contain some fascinating mementos of this period including details of the campaign to be reunified with Germany. The city is also famous because of its outstanding reputation for academic research, today a large number of learning institutions surround the University campus in the city. If you have access to a car then you can travel out to Volkinger Hutte a UNESCO heritage site not far from the city.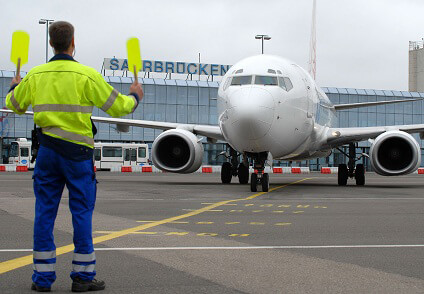 Copyright: Saarbrücken Flughafen