Car rental made easy in Wiesbaden
Whether you're heading off on a road trip around Germany or travelling for work, the Sixt car rental team in Wiesbaden can provide the right car hire option to get you started. With early weekday opening and round-the-clock availability for pick-up and return, you can enjoy the freedom of complete car rental flexibility - you can even make your car hire choice using a smart phone. Selecting from a range including sports and luxury models and 4x4s will not be easy, but our car hire team will be happy to advise you, as well as reviewing your options for useful add-ons such as additional driver deals. Between two of Germany's commercial centres in the Rhineland and Stuttgart, the city has become a key business location. However, no one should miss the chance to explore what was once the summer retreat of choice for Germany's high society.
Elegance and history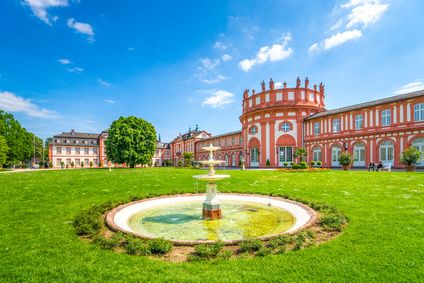 Famous among Germany's resorts, "the spa in the meadows" became a fashionable destination as much for its aristocratic connections as for its hot springs. It was already a capital - the seat of the Dukes of Nassau - and the austerely elegant ducal residence, now the home of the region's government, can still be seen in the Schlossplatz. However, to get a real feeling for the place in its heyday, take in the old casino and the splendid Kurhaus, with its Neoclassical frontage and fountains illuminated at night: 19th century Germany's answer to Las Vegas! To explore further afield, drive down to the banks of the Rhine and Schloss Biebrich - the stately Baroque castle is now home to an appropriately grand restaurant - or go travelling in the rolling hills of the Taunus, mid-west Germany's own mountain range.