Sixt Car Rental in Greenland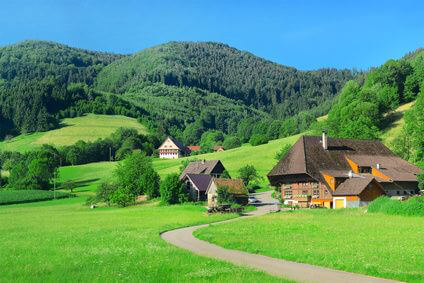 Visitors to Greenland looking for car rental need look no further than Sixt. With locations across the world, Sixt are an internationally trusted car hire company. We have a range of saloons and SUVs for hire for your time in Greenland from top-name manufacturers such as Toyota, Hyundai and Mitsubishi. All car hire vehicles come with third party insurance, Loss Damage Waiver and unlimited mileage included in the price, as well as winter tyres: a must in this part of the world. Our branch is located in the centre of Nuuk, the capital of Greenland, though it is possible to sign the rental agreement at Nuuk Airport, collect the keys and your car rental and be on your way across this fascinating Arctic island. Just take a look online at the rent a car options available and make your booking with peace of mind. Please note, however, that while we cannot guarantee a specific model of car rental will be available, customers will be provided with an equivalent from the same category.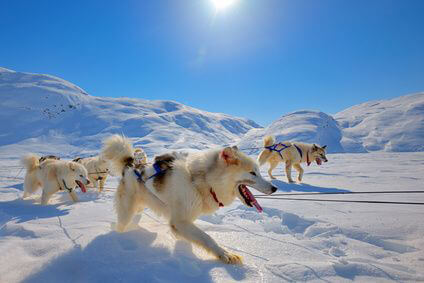 See the Sights of Greenland by Car Hire
With an area of 2,130,800 km2, Greenland is the largest island of the world, and with 3/4 of that area covered by an ice sheet, and a population of just over 56,000, it's the world's least densely populated country. Relatively untouched by tourism, Greenland has plenty to offer visitors, especially those who love nature in all of its raw splendour. An absolute must-see would be the Northern Lights. A breath-taking, spectacular, natural light show, the Northern Lights, or Aurora Borealis, are created by electrically-charged particles from the Sun entering the Earth's atmosphere and being conducted along magnetic lines whereupon they collide with molecules and create this enormous and unforgettable phenomena. It's without question worth taking your car out of town, away from the artificial lights, to see it in its true glory. Visitors to Greenland should also take their car to the coast for a bit of whale spotting. See these majestic sea mammals up close, in their natural habitat. Be sure to try another form of transport and spend an afternoon dog sledding across the ice! Make the most of your time in Greenland with a hire car from Sixt.