Our Service  |  FAQs  |  Driving Tips  |  Places of Interest  | Crossing Borders
We have six city centre locations in Dublin, including one at the airport. There's also an airport branch at Cork and anther office serving the coastal town of Dun Laoghaire, so however you plan to arrive we'll be right here to help you get started. From vans to trucks and smaller vehicles, you can book your car hire in Ireland online to save time and if your plans change, in most instances we can cancel your package for free. The map above shows some of Ireland's most incredible destinations, including historical sites, film locations and all the major cities you can visit when you rent a car in Ireland.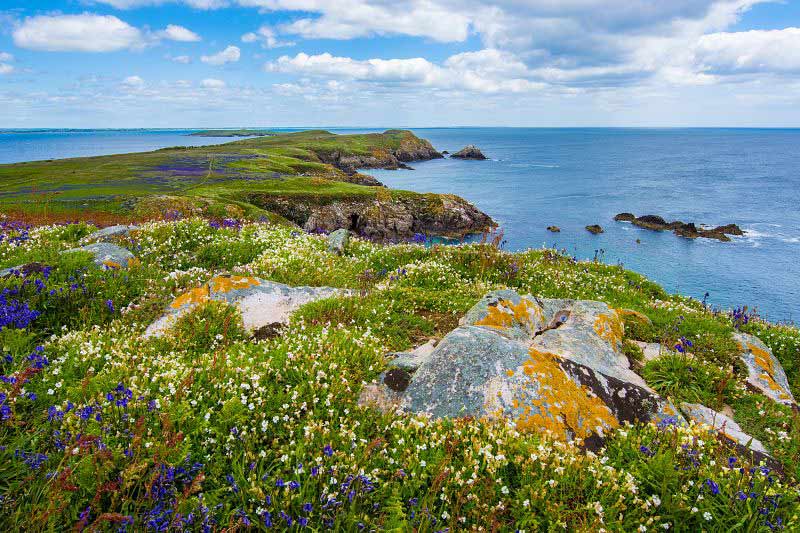 Our Service
Our fleet consist of many exceptional quality rental vehicles, from estates, to convertibles, sports cars and 4x4s, including luxury brands like Jaguar, BMW and Mercedes-Benz. Each booking can be enhanced with a range of add-ons to suit you, choose from navigation systems, additional driver coverage, internet to go, child seats and unlimited mileage.
Choosing a vehicle
Smaller cars are ideal for short trips or city-based travel
Vans are great if you will be moving home or transporting larger items across the country
Long distances can be covered in comfort with saloon cars
Minibuses are perfect for groups, we have seven seat and nine seat versions
If there are five of you plus luggage, a 4x4 will provide space for everything
Drivers licence
Whether you are renting or driving a car from us, you will need to have held a valid UK driving license for at least five years. Drivers from abroad will need a national licence along with an international driving permit. If your licence is printed in Japanese, Arabic, Cyrillic or another non-Roman alphabet, an International Driving License is essential.
Age Restrictions
To rent a car in Ireland with us you should have held your driving license for five years at least, and be over 21 years of age.
At 21 you can hire salon cars like the Seat Leon, Mercedes-Benz A-Class or the Vauxhall Astra. Along with automatics like the Skoda Superb Auto. However, for an extra charge people under 25 can also hire a wider range of vehicles including the Toyota Corolla, the Ford Ka, or the Peugeot 308 Auto.
At 25 you can choose from a range of saloons, like the BMW 1ER Series, larger vehicles like the Toyota Rav and people carriers like the Ford Galaxy.
For most larger vans and trucks, the minimum age is 30. People under 25 and over 80 will need to show documentation proving they have driven accident-free for the past five years.
Refuelling
We'll provide you with a full tank before you set off and we ask that you refuel when your car rental in Ireland comes to an end. You can also choose to buy a full tank as part of your booking, then return the car without refuelling.
Paying for your rental
You'll need to pay for your car hire in Ireland using a credit card, we currently accept all major cards including Diners Club, American Express, Visa and MasterCard. You cannot pay using cash, cheque, a prepaid card, or debit card. The card you use should be registered to the driver's name and valid for the duration of your trip.
Accidents
Always let the Gardaí know if you have any kind of accident in a rental vehicle by dialling 999, you can also use this number to request an ambulance if anyone is injured. You should report any damage to your rental car by calling us on 00 353 1 235 2030. An accident report form is included with your vehicle documents, so please fill this in before your car rental in Ireland ends.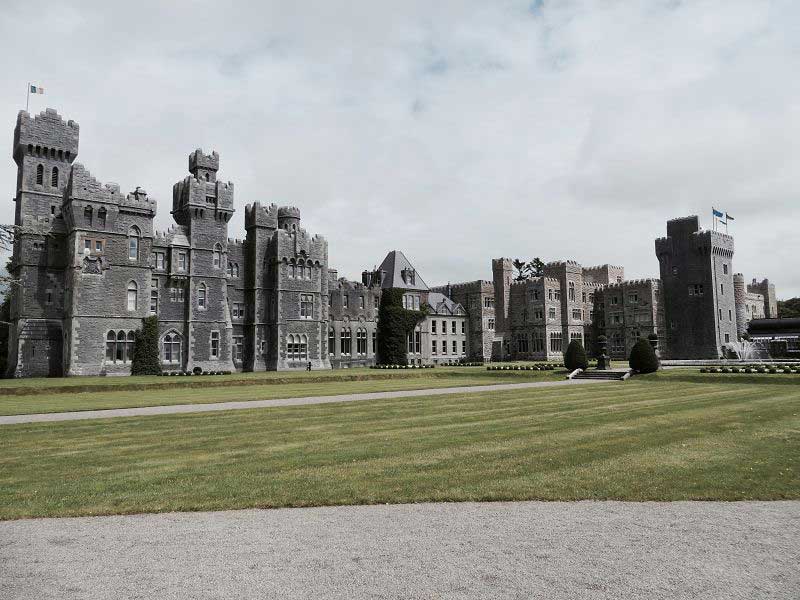 Driving Tips
There are 11 toll roads in Ireland and payments for these will remain your responsibility. You can pay as you use all toll roads apart from the M50, which is automatically charged to the vehicle and will be added to your booking. Ireland's back roads can be very winding and narrow, so always be aware of weather conditions like ice or fog which can make driving hazardous.
The driver's seat will be on the right in your rental car, and traffic moves along the left side of the road. The petrol cap is usually on the right-hand side.

Places of Interest
Top 4 Architectural Sites
New Grange
Henrietta Street, Dublin
Kilmainham Goal
Rock of Cashel
Created by stone age farmers, New Grange is the most spectacular ancient site in the east of Ireland; an 85m wide mound, decorated with megalithic art. In Dublin, an afternoons stroll past the neat Georgian houses of Henrietta Street is a must, as is a visit to the evocative Kilmainham Goal, a true symbol of modern Irish history. The Rock of Cashel is a limestone marvel, set amongst the lush green hills of Tipperary, step inside the fortifications to see the 13th century Gothic cathedral and distinctive round tower.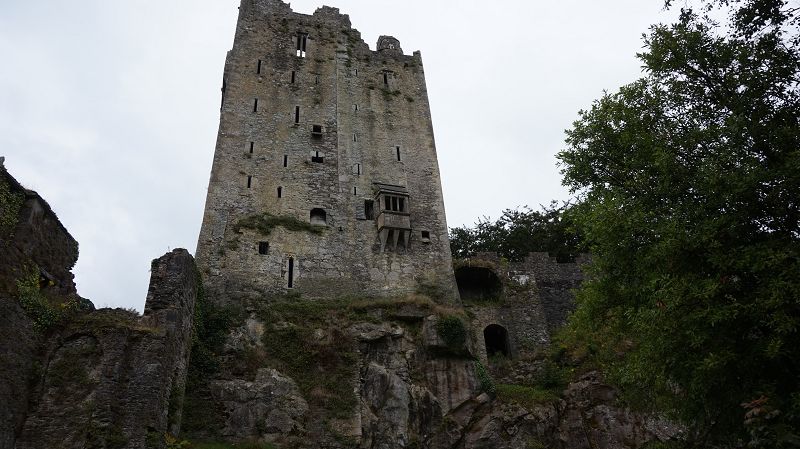 Top 4 Natural Sites
Cliffs of Mohen
Glenveagh National Park
Cooley Peninsula
The Burren, County Clare
Stretching for five miles along the dramatic coast of west Ireland, the Cliffs of Mohen are an unforgettable sight, but for a more calming experience head to the remote Glenveagh National Park, with its acres of gentle, unspoilt countryside. On the east coast, the Cooley Peninsula is an enchanting location, steeped in myth and legend, dotted with Neolithic tombs and the remains of Viking settlements. The rocky Burren is a rugged place, ideal for long walks and wildlife spotting, just don't forget to bring your camera.
Film locations in Ireland
The Cliffs of Moher in County Clare feature in Harry Potter and the Half Blood Prince(2009), as Harry and Professor Dumbledore search the sea caves for a horcrux, also, they were used to represent the Cliffs of Insanity in the Princess Bride(1987). Braveheart(1995) fans will recognise Trim Castle in County Meath, as it was used during the film's city of York sequence, and on the Curracloe Strand in County Wexford, you can explore the beaches where the Normandy battle scene in Saving Private Ryan(1998) was completed.