Rent a car in Lithuania with Sixt
When you arrange your car rental in Lithuania online with Sixt, your chosen vehicle will be ready and waiting for you when you arrive in Lithuania, ensuring a stress-free start to your holiday.
Driving rules in Lithuania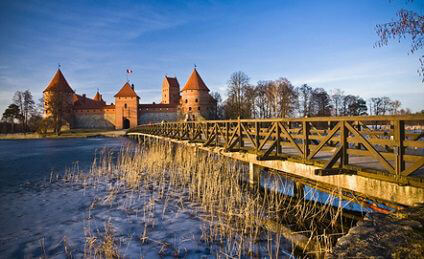 When driving your car rental in Lithuania, it is important to familiarise yourself with the various changes in road regulations.
First of all, you need to know that in Lithuania you drive on the right.
The speed limits are 31 mph in urban areas, 55 mph on asphalt roads, and 43 mph in rural areas. The speed limits on the highways change depending on the time of year - it is 80 mph from 1 April to 31 October, and 68 mph from 31 November to 31 March. There are also highways with blue signs with lower speed limits to be aware of.
Finally, it is compulsory to keep the headlights of your car hire lit throughout the day from 1st November to 1st March.
What to see in Lithuania with your car rental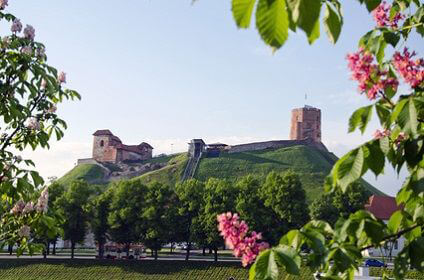 Lithuania is a relatively small country, but there is so much to see and do. Use your car rental to navigate your way around the capital city, Vilnius, and take in the stunning architecture of the Old Town, declared a UNESCO World Heritage Site in 1994. One of the most awe-inspiring sights in Lithuania is the Hill of Crosses. This hillock is covered in thousands of devotional and memorial crosses - it is thought that the tradition of erecting crosses dates back to the 14th century. This site of pilgrimage is 6 miles north of Siauliai in northern Lithuania, easy to get to in your Sixt car hire. There are five national parks, all worth a visit for their beautiful scenery and fascinating wildlife. Car hire in Lithuania will enable you to get to the Baltic sea coast as well, one of the most picturesque coastlines in Europe.