Car Hire in Vilnius, Lithuania
Sixt is a global car rental company with branches in many major airports. If you need car hire and Vilnius airport is your next stop, you'll find our rental branch inside Arrival Hall C. At Sixt, we offer customers a range of economy cars including Ford Fiestas and VW Golf along with sports cars, convertibles and minibuses. We offer top car brands such as Audi, BMW, Renault, Toyota and VW, but we also offer an affordable price. For 24 hour pick up and return, a cheap car and a great service, book your car hire using our online system.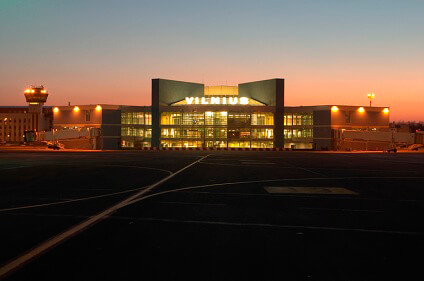 Copyright: Vilnius Airport
About Vilnius Airport
Vilnius Airport (VNO) is the largest airport in Lithuania. Located 3.7 miles south of Vilnius, the airport serves the country's capital and the surrounding area. Passengers who want to see the capital city will benefit from hiring a car rental as the city is Lithuania's largest. Many airlines use the airport, including Ryanair, Wizz Air and Small Planet, and a number of European destinations are easily accessible. Hiring a city car is often the best way to avoid packed public transport as approximately 2 million passengers per year use the airport.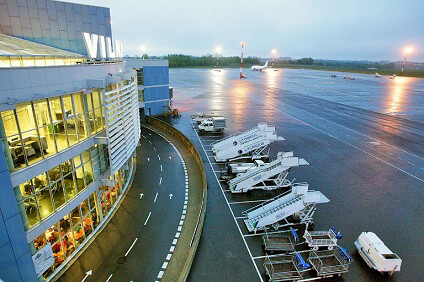 Copyright: Vilnius Airport
Things to See and Do in Vilnius
Car hire is the best way to see and do everything in Lithuania's capital city. The Old Town, a UNESCO World Heritage Site, is known for its range of beautiful and diverse architecture. There are 65 churches to visit in the city along with palaces, shops and the Town Hall which the medieval city was developed around. Drive your car hire to the Castle Complex, an area rich in history that encompasses medieval castle remains, Gediminas Tower, the Royal Palace and Cathedral Square. Alternatively, use your car hire to visit the range of public parks, nature reserves, lakes and public gardens to enjoy the multitude of natural beauty present in the city.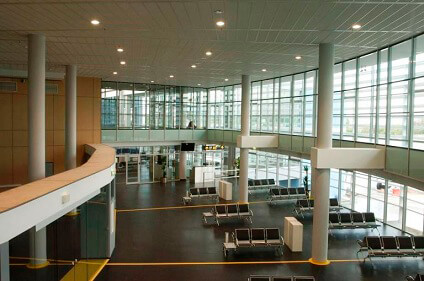 Copyright: Vilnius Airport