Car Hire in Qatar with Sixt
A range of cheap vehicles is available depending on your needs, including luxury sports cars and convertibles, 4x4 vehicles, minibuses and vans. Sixt has numerous extra features to make your driving experience as stress-free as possible, such as the GPS system to help you arrive easily to your destination. Sixt also has many special deals available for your car rental in Qatar.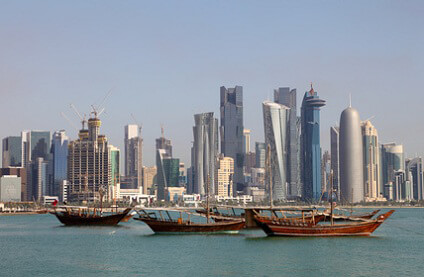 Driving Regulations in Qatar
Whether for business or leisure, driving a car rental in Qatar is an excellent option, granting you optimum mobility and the freedom to travel at your own pace. However, it is important to take note of local driving rules and regulations.
When driving in Qatar you will need an international driving license and carry it in your vehicle at all times.
Qatar has a zero tolerance policy with respect to driving under the influence of alcohol.
The wearing of seat belts is compulsory for drivers and passengers in the front of the vehicle, and the use of mobile phones while driving is only permitted with a hands-free system.
Traffic drives on the right-hand side.
Our Sixt car hire representatives will happily assist you with any queries you may have about driving safely in Qatar.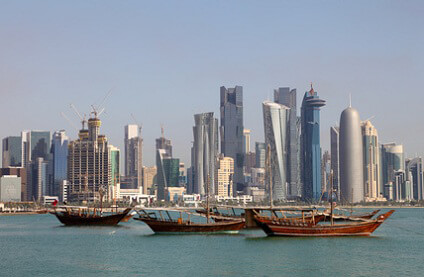 What to see and do with your Car Rental in Qatar
Qatar is a top destination for tourists from all around the world. Visitors can experience the glamorous city of Doha, with its shopping and top quality restaurants, as well as visiting the famous Museum of Islamic Art. In your car hire it will be easy to take a road trip along Qatar´s beaches and visit its natural landmarks such as the Singing Sand Dunes and the Khor Al Adaid Natural Reserve - both only a few hours drive from Doha. There is no doubt that a Sixt car hire will make your stay in Qatar an unforgettable experience.