Rent a car in Slovakia with Sixt
In addition, Sixt can provide car rental in slovakia customers with some handy extras like driver's insurance and great mileage deals. There is even the option to fly and drive straight from the airport by booking in advance using the Sixt online booking facility for car hire in Slovakia.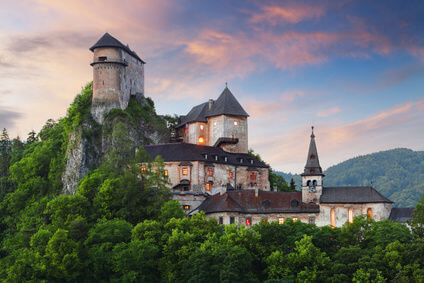 Driving Rules in Slovakia
Roads are generally good and compare well with other roads in eastern Europe, however drivers are advised to be careful when venturing into more rural areas. It is important to carry a good map and obey all official signage and instructions while driving your car hire vehicle through Slovakia. Other importat things to remember include the following:
Slovakia has a zero tolerance policy towards drink-drivers, meaning you cannot legally drive with any alcohol in your blood
Vehicles drive on the right-hand side of the roadway
Drivers who exceed the speed limit will have to pay an on the spot fine, in Slovakia the speed limits are 37 miles per hour in urban areas, 55 miles per hour on main roads and 80 miles per hour on the motorway.
Remember, speed limits and other signs in Slovakia are in kilometres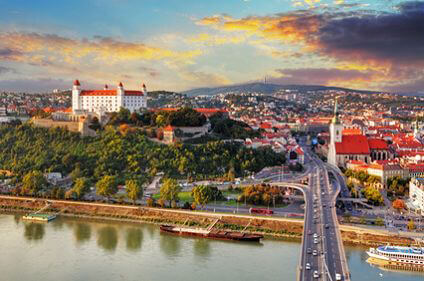 Places to visit with a car rental in Slovakia
Slovakia is a particularly interesting place to visit. The country has been independent since 1993. In fact, visitors with access to a car rental facility will often choose to combine a visit to Slovakia with a road trip to neighbouring countries. Major attractions in the country include the Tatra National Park which is less than a day away from Sixt's car hire station in the capital city Bratislava. The capital has a number of historical sites of note including a magnificent castle. A short drive away is the famous Slovak National Theatre - an entertaining place to spend an evening.