Car hire and Secovlje Airport, Slovenia
Sixt is a low-cost car rental provider located at Secovlje Airport. With a car hire you can explore the local area and beyond in the comfort of a city car. Sixt car hire offers a selection of sports cars, estates, 4X4s and convertibles to pick from. Book your car hire, and enjoy the benefits of a full fuel tank, car hire insurance and unlimited miles. Features such as child seats are available as optional extras. Economy cars offer good value for money. Use the online price comparison feature to source the best deal for a cheap car.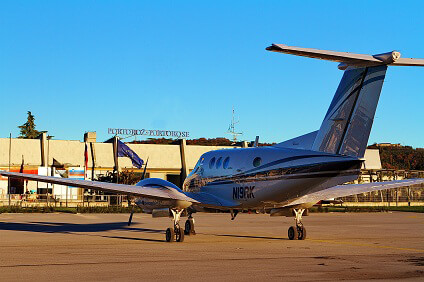 Copyright: Portoroz Airport
About Secovlje Airport
Secovlje Airport, which is also known as Aerodrom Portoro [POW], is situated 3 miles from Portoro. The airport was opened in 1962, and it's presently the smallest international airport within Slovenia. Available at Secovlje Airport is a restaurant, duty free shopping, and a flight club and school. Sixt car hire is conveniently located within the arrival hall, where you can rent a car and collect your keys with ease. A car rental is ideal for travelling to the prestigious resort of Portoro, visiting remote historic sites, and exploring the scenic countryside.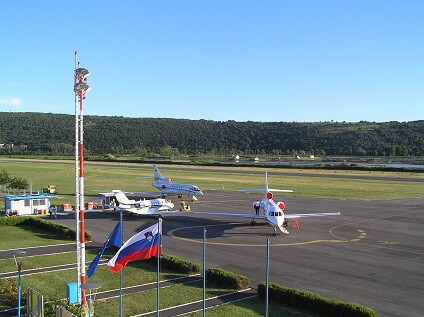 Copyright: Portoroz Airport
Things to do and see
With your car hire, you'll be able to drive to the stunning coastal town of Piran and explore its narrow streets, majestic palaces, and fascinating squares. Take a short drive in your car hire to the coastal town of Portoro, which is the ideal location for enjoying a wealth of watersports including diving, sailing and surfing. In Secovlje, take the time to visit the stunning Secovlje Salina nature park and the historic salt works. Hire a car, and make the most of your time in Slovenia.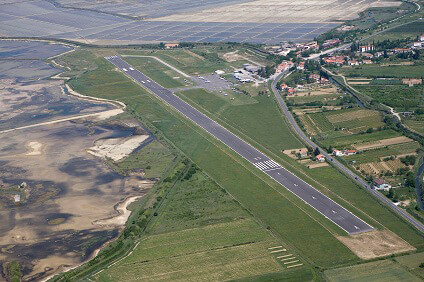 Copyright: Portoroz Airport