Car Hire in South Korea from Sixt
You will find a wide range of vehicles available; choose from 4x4s, convertibles or luxury models and your car will be waiting for you on arrival. Sixt will also organise your LDW insurance, with unlimited mileage and cover for additional drivers if required.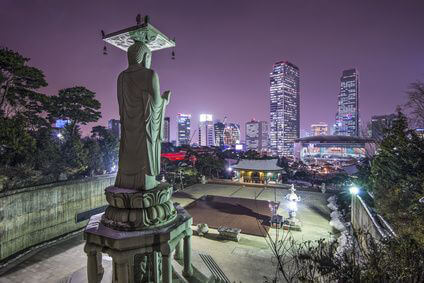 Driving in South Korea
In South Korea, an International Drivers Licence is required.
Driving is on the right and passing on the left.
Road signs are in both English and Korean and drivers should note that left turns are only allowed where a green arrow is showing.
Speed limits in South Korea are not usually posted but are generally 60mph on motorways, 50mph on national roads, 40mph on rural roads and 30mph in built up areas.
Although traffic is heavy in the cities, the spectacular mountain and coastal regions can easily be explored on South Korea's extensive network of well maintained motorways which link the major towns.
As some of the long-distance routes are toll roads, it is advisable to carry cash or a credit card at all times.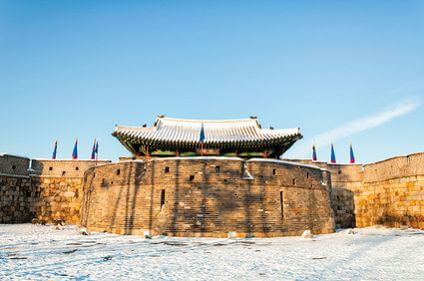 Getting around with a car rental in South Korea
With a car rental in South Korea from Sixt you can explore the country at your leisure. From Seoul your car hire in South Korea will take you to the Seoraksan National Park, a UNESCO World Heritage site, where you can see dramatic rock formations, exotic wildlife, hot springs and ancient temples. Get the most out of your car hire in South Korea with a drive to the South West and the rolling hills of the Green Tea Plantations in Boseong, where you can explore the tea plantations and sample the tea before heading to nearby Yulpo beach for a dip in the seawater and green tea spa. Another excellent use of your Sixt car rental is a visit to Gyeongju, a treasury of Buddhist art and architecture, including the Royal Tomb complex.