Car Hire in Schaffhausen with Sixt Car Rental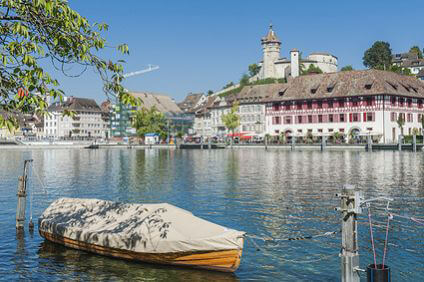 Sixt Car Rental has two branches that are near the gorgeous canton of Schaffhausen. There is a car hire branch at Zurich airport, only half an hour away, and a branch in nearby Singen, Germany, merely twenty minutes away. Whether you are searching for economy or a luxury car, to explore Switzerland, car hire with Sixt is easy and affordable. You can book your car online and choose from a variety of cars to suit your budget and needs including a minibus, 4x4, a sports car, diesel, automatic, and even a convertible. For a unique car rental deal you can customise by adding extras such as Sat Nav, a child seat, ski rack, winter tyres, or even by adding an extra driver. Both the Zurich Airport and Singen branch allow for twenty-four hour drop off for a convenient and easy rental experience.
Exploring the beauty of Schaffhausen by car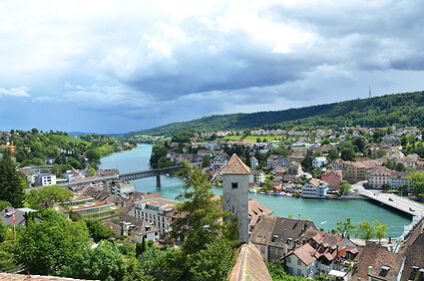 Schaffhausen is the capital city of the canton Schaffhausen in Switzerland and boasts of a long history and a picturesque setting along the Rhine river. Nearby is the Rhine Falls, the largest waterfall in Europe are located. The awe-inspiring views have been drawing tourists for centuries including Mary Shelley and J.M.W. Turner. It's accessible by car and should not be missed. The old historic centre of town offers great shopping among many fine examples of gorgeous Medieval and Renaissance architecture. Local history exhibits can be found in the old Medieval monastery which is now the Museum zu Allerheiligen. At the top of town is the emblem of the city, the circular 16th fortress Munot designed by Albrecht Dürer. It is well worth a visit for breathtaking views of the town and countryside below, especially because it's free. Local vineyards are part of the Trasadingen Wine Trail where you can learn about wine-making and taste some Pinot Noir. Renting a car with unlimited miles gives you the freedom to take leisurely drives amid the vineyards and discover all that Schaffhausen has to offer.