Copyright: Heathrow Airports Limited
Ensure safe and fun driving with an affordable, quality hire car from Sixt with our London Heathrow Airport car hire deals. You can reach our car hire services with a courtesy shuttle that will take you directly to our airport branch location. Continue your journey in comfort, style and ease by selecting from our extensive range of hire cars including sports cars, convertibles, economy vehicles, minibuses, and more. You can choose from automatic car and diesel car options, and if you are looking for a premium luxury or supercar hire browse our London Heathrow Airport luxury cars. We offer comprehensive extras and enhancements including sat nav, child seats and winter tyres. Check out our cheap car hire deals online and prearrange your London Heathrow Airport reservation for a hassle free experience.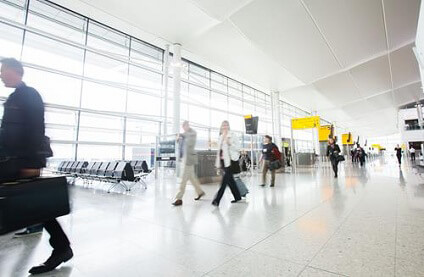 Copyright: Heathrow Airports Limited
About Heathrow Airport (London, United Kingdom)
Heathrow Airport is the busiest airport in the United Kingdom and is situated in Hounslow only 12 miles away from the heart of London. Heathrow Airport acts as a central hub for most of Europe with thousands of flights departing and arriving each day! With our premium car hire services on offer, including a complimentary car park near Hatton Cross Underground station in the southwest of Greater London, you're truly free to explore this great city.
What to do in London, England, with your car hire?
London is a diverse city with a whole host of different options for you to explore. There are many world renowned galleries and exhibitions all accessible with a short drive from the city centre! If you have the time take you car hire to the famous landmarks situated around the city such as Buckingham Palace, Piccadilly Circus and Big Ben to name just a few. If you want to leave the bustle of city life venture further afield with excursions into the beautiful countryside that surrounds London. Open up all your London options and rent a car with Sixt!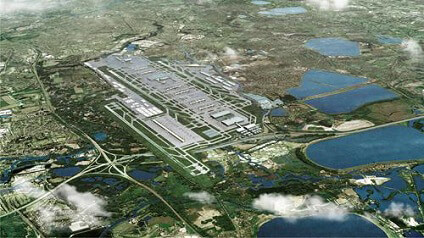 Copyright: Heathrow Airports Limited
Find out what our customers say about us!