Hiring a car in Manchester with Sixt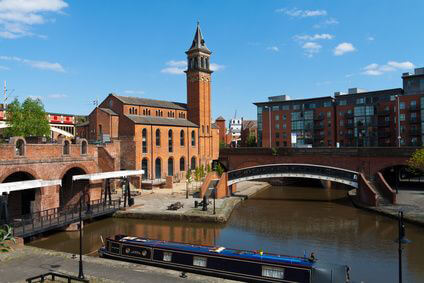 The best attractions to see with Sixt car hire Manchester
Manchester is a bustling metropolitan area famous for both its unique people and its fantastic local landmarks and a cheap car rental is a great way to see all the attractions. It is the third most visited city in the UK for foreign tourists, after London and Edinburgh. If you're a sports fan, Manchester houses the legendary Manchester United and Manchester City football clubs. If you are more inclined towards science and academia, Manchester boasts the largest single site university in the UK, and houses the academic institutions at which the first atom was split, and the first stored-program computer was constructed and booted up for the first time.
Albert Square and Piccadilly Gardens house a large number of monuments to famous Brits, so why not drive by and soak up some history? As well as the famous landmarks dotted about the city, Manchester's legendary redbrick buildings and stunning architecture can provide all the entertainment you'll need on the trip, and can be experienced right from the front seat of your rented car. Going building spotting by car hire in Manchester can be a wonderful way to spend some time, and to give you an experience of just what makes the city of Manchester unique. If you've been planning a trip to Manchester, but don't know the best way to make the most of your trip, why not rent a car today and let your journey begin? If you are more after showing off with your rental car, why not hire a prestige car in Manchester?
Sixt rent a car is looking forward to serving all of your Manchester car hire needs. If you are looking for more space or are planning a move, Sixt also offers van hire in Manchester.



Other Car Hire Categories in Manchester
Luxury Car Hire Manchester

Convertible Hire Manchester
Minibus Hire Manchester

Van Hire Manchester