Using a car hire in Uruguay
These makes deliver remarkable load capacity, strong suspensions and great fuel consumption. Enjoy a romantic holiday by hiring one of the sleek models available like Mercedes, convertibles or sport cars. Your fee is inclusive of unlimited mileage, LDW insurance and secure payment. Save money by booking with Sixt car rental express card. Call designated car hire locations in Uruguay or book online.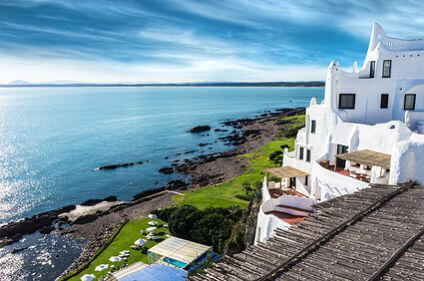 Road rules and car hire requirements in Uruguay
The law in Uruguay requires drivers to have both hands on the steering wheel at all times while driving.
Traffic drives on the right hand side of the road and the national speed limit is 110 km/h but is different in some routes.
Keep an eye on the road signs like speed limits which are clearly signposted.
Most of the roads are a one-way system, so ask for directions once you get lost otherwise you will find yourself driving in circles.
It doesn't matter what time of day it is, whenever you drive on a major route in Uruguay put your headlights on.
Drunken driving is strictly prohibited.
Sixt car rental in Uruguay will issue you with the operating regulations upon request.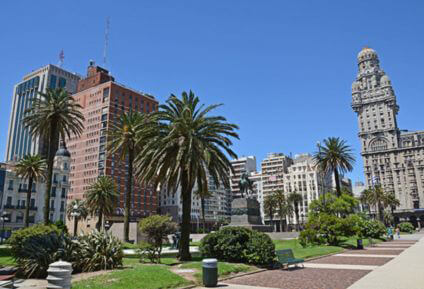 Places to visit with your car rental in Uruguay
Take advantages of car rental in Uruguay and visit Colonia del Sacramento, an ancient town which has been declared a UNESCO Heritage Site. Drive to the beaches in Montevideo and also explore the international port and economic centre. The most glamorous beach resort in Punta del Este is a must-see. Lovers of water sports will have a wonderful time in Carmelo, a great place for yachting, boating and exploring the delta. Tour around Montevideo, the capital city of Uruguay and see the Puerta de la Ciudadela, the Teatro Solis, the Parque Rodó landmarks. Start planning your tailor-made holiday to Uruguay by contacting Sixt car hire.