Car hire and Cologne Airport
After arriving at Cologne Airport (CGN) in Germany travellers are now able to arrange to rent a car from Sixt car hire services. Our car rental experience means we know what our customers look for in a car hire. Along with a cheap car we can also offer an excellent package of extras to anyone who uses our rental services. These extras include car hire insurance and sat nav. We have a selection of vehicles to suit all tastes including economy models and large SUVs.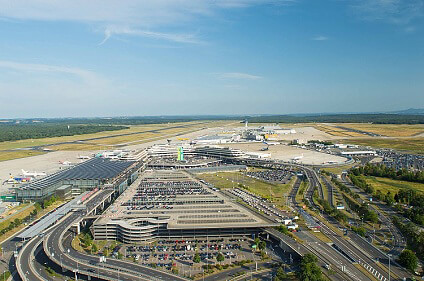 Copyright: Cologne Bonn Airport
About Cologne Airport
Cologne Bonn Airport (CGN) is located in Germany approximately 15 km away from the city centre of Cologne and 17 km away from Bonn. Cologne Bonn Airport is an airport which serves a large number of important international routes including flight to (and from) Paris and Moscow. There are also a number of German domestic flights which use the airport. Travellers arriving at the airport are able to arrange car hire from Sixt.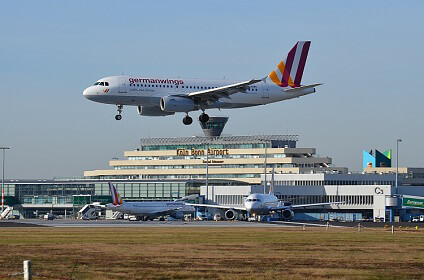 Copyright: Köln Bonn Flughafen
Things to see an do in Cologne
Cologne is a interesting and welcoming place, and a good city for the car driver. Cologne is a city bisected by the mighty Rhine river as it flows across Europe. The sight of this natural wonder is best appreciated over a coffee in one of the many riverside bar-cafes. The city is thought to have been founded in the Roman period, and for visitors interested in history a trip to see the cathedral is highly recommended, similarly there are a vast number of local museums to enjoy. In order to properly appreciate the area around Cologne, travellers should arrange a car rental and then drive into out through countryside of northern Germany, the views are appealing and the close proximity of France and the Netherlands gives the area a particularly cosmopolitan feel.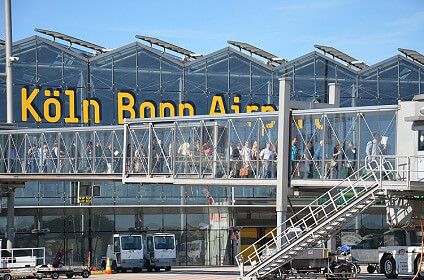 Copyright: Köln Bonn Flughafen