Car Hire in Romania with Sixt
Sixt has a wide range of affordable car hire options, including minivans, smaller city cars and luxury convertibles. You can also take advantage of our many extra features including fully comprehensive car hire insurance, GPS systems and unlimited miles. A quality car rental in Romania is a great way to make your visit to Romania a stress-free experience.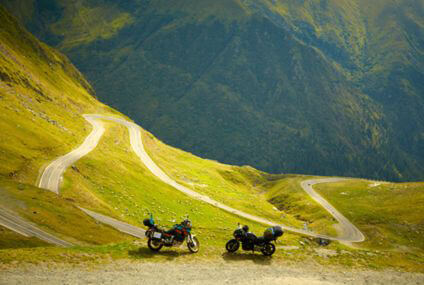 Driving in Romania
There are a few important driving regulations in Romania to take into account in order to make your driving experience as safe and convenient as possible.
Motorists drive on the right in Romania and parking is only allowed on the right-hand side of the road.
The use of seat belts is compulsory for all passengers, and children under 12 are not allowed to travel in the front seats.
Under Romanian law, the blood/alcohol limit for driving is zero.
The speed limit in urban areas is 31 mph, and 84 mph on motorways.
In emergencies, the EU emergency number to dial is 112.
Sixt will be happy to assist you in order to make your trip with a car rental in Romania a safe and pleasant one.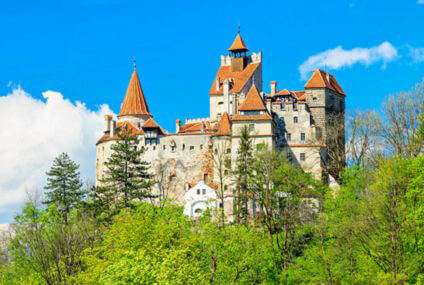 Sights and Attractions in Romania
There are numerous remarkable sights to see with your car hire in Romania in this dynamic and scenic country. The capital city Bucharest is a must-see destination, with its many superb art and history museums and cultural festivals throughout the year and is a perfect base for day trips. At only a few hours drive you can witness the beauty of the Danube River, explore the medieval towns of Transylvania, including the famous Bran castle, and visit the Black Sea. Similarly, you can stroll through the majestic painted ministries of Bucovina or hike along the Carpathian mountain range. Your itinerary and schedule are completely up to you. Experience the freedom of travelling at your leisure with Sixt car rental in Romania.