Our car hire services at Barcelona Airport (BCN)
Enjoy an unforgettable drive with our outstanding car hire services, helping to ensure that you have a great trip whether for holiday or business. From your arrival into Barcelona El Prat Airport, our team will be waiting to provide first class service with convenient, on site car hire. We have rental desks in both Terminal 1 and Terminal 2 so that you have a seamless experience from plane to vehicle no matter what airline and destination. Our team are on hand to provide 24 hour rental service so that you can fit your car hire around your schedule without worrying about fitting in your rental collection and return. Pick up a small city car to nip around Barcelona or reserve a family estate or people carrier to provide comfort and space for everyone travelling. As well as offering economy hire, we also feature a luxury range including convertibles and sports cars to fully enjoy the Mediterranean sun and Spanish roads. Personalise your rental package with our extensive extras and additional services range including sat nav, child car seat and extended insurance cover as well as unlimited mileage, one way hire and second driver options to ensure that you are not constrained on your Catalonian adventure.
© aena-aeropuertos.es
Explore Barcelona with us
As the second largest city in Spain and the capital of the distinctive region of Catalonia, Barcelona is a 24 hour city that packs culture, fun and spirit. With such beautiful weather, miles of beaches, and a vibrate culture, Barcelona is the fourth most visited city in the world attracting millions of holiday makers each year. The unique flair of Gaudi's architecture can be enjoyed across the city, sitting side by side with the atmospheric Gothic Quarter and modern harbour, all creating a whirlwind of sights, sounds and flavour that is bursting with life and mystery. Discover Barcelona's heritage tracing back to Roman time and still being created today with countless museums including the Barcelona City History Museum (MUHBA), the Museum of the History of Catalonia and the Archeology Museum of Catalonia. Visit the remains of the original Roman city walls from 15 BC which have been incorporated into the La Seu Cathedral. Live the art and culture which is so important to this region at the National Museum of Art of Catalonia, the Barcelona Museum of Contemporary Art and the Fundació Joan Miró, Picasso Museum and Fundació Antoni Tŕpie. And for something a bit different, check out the Erotic Museum of Barcelona...! For some relaxation and partying, the beaches of Barceloneta and Sant Sebastiŕ, which have been voted for the best city beach in the world. With such a big city to explore, as well as the equally beguiling region of Catalonia, car hire is a convenient and efficient way to discover its treasures - being both quicker and allowing more access than public transport as well as cost-effective if leasing for over a week or having a larger group to share with. Barcelona El Prat Airport is located just over 8 miles outside of the city centre itself with a drive of just over 20 minutes into Barcelona. Our airport rental services ensure that you can travel quickly, conveniently and without the delay or crowds of public transport.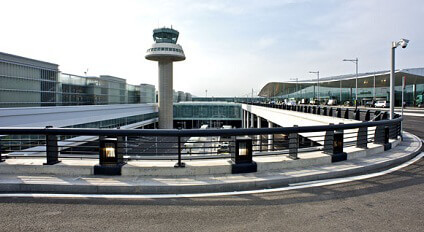 © aena-aeropuertos.es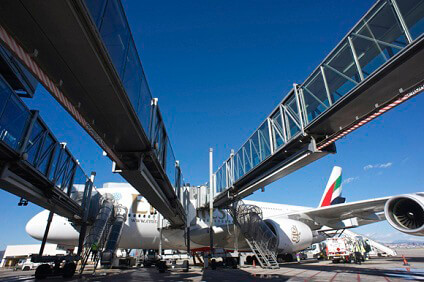 © aena-aeropuertos.es
Find out what our customers say about us!