Our car hire services at Majorca Palma Airport (PMI)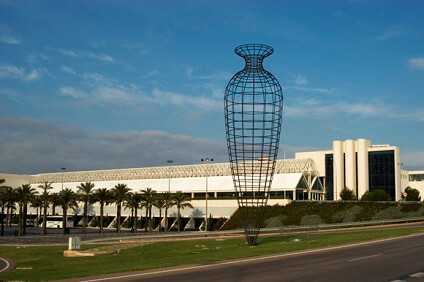 Copyright: aena-aeropuertos.es
Enjoy the sun, sea and sand, with Sixt taking care of all your rental vehicle concerns. From stepping off the plane, a member of our friendly team will be ready to greet you at the Sixt desk located in the Arrivals Hall. Our staff are on hand all day Monday to Sunday, including public holidays, plus we operate a 24 hour car hire pick up and return service so that you can start and end your journey at whatever time suits you. We will help you arrange a tailored car rental to suit your exact trip and passenger requirements, with a vehicle fleet ranging from economy city cars for nipping around the towns to family estates and passenger carriers guaranteeing extra space and comfort to 4x4s and SUVs for exploring the countryside, and also featuring sports cars and convertibles so you can fully enjoy the hot and sunny weather. Add extras to your rental such as sat nav, child car seat and additional driver options, plus take advantage of our flexible rental terms such as unlimited mileage and long term renting deals.
Copyright: aena-aeropuertos.es
Explore Majorca with us
Majorca, or Mallorca in Spanish, is the largest of the Spanish Balearic islands archipelago and its capital, Palma de Mallorca is the capital city of both the island Majorca and the Balearics. Palma is a stunning ancient city with a diverse heritage apparent in its architecture and streets. The magnificent cathedral La Seu, built on the site of a mosque, and the nearby Old Town with its maze of streets and the Banys Ārabs (Arab Baths) are fascinating places to explore. Most visitors are immediately drawn to the beautiful beaches that are spread across the hundreds of miles of coastline, car hire is a popular way to escape the crowds and travel further along the coastline to find smaller beaches, or even dart across the island and discover sights hidden away from the main flock of tourists. The Palma de Mallorca Airport is the third busiest airport in the whole of Spain and serves around 20 million passengers each year. With inbound and outbound flights from around the world, Palma de Mallorca Airport is truly a global travel hub. Located just over 6 miles east of the city of Majorca, it is quick and simple to head into the city centre with a drive of just 10 minutes, or to access other areas of the island from large resorts to small traditional villages.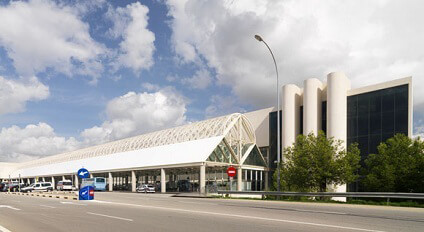 Copyright: aena-aeropuertos.es