Hiring a car from Geneva airport (French side)
No matter which sector you are flying into it is possible to rent a car from the French side of Geneva airport. Once you have landed and collected all of your belongings you will find our Sixt car hire Geneva airport French side office on the first level of the arrivals hall - with our parking area (P20) located on the ground floor of the building. Whether you are continuing your journey into France or need to cross back into Switzerland you will find a comprehensive range of vehicles available from our rental branch; from small economy cars to get around on a budget, family saloons, convertibles, 4x4s and even luxury cars to enjoy the beautiful surrounding scenery in style. Booking online using our simple reservation engine will enable you to find one of our best deals and ensure that your rental car will be waiting for you upon arrival - fly in and drive away from our Geneva airport French side car hire station in a matter of minutes!
About Geneva airport and the French sector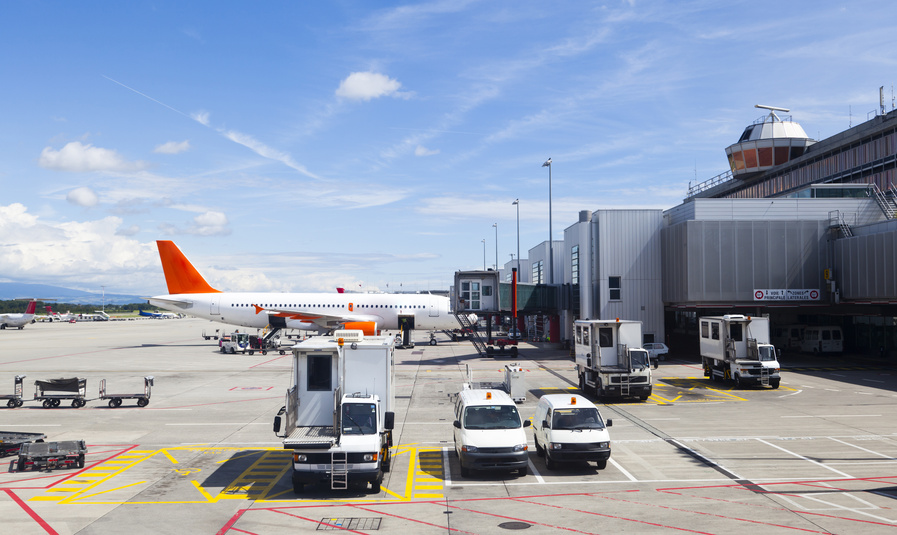 Geneva international airport (GVA) is located just over two miles of the city of Geneva itself and serves as the main transportation hub for the country of Switzerland, and also supplies a convenient transportation option into France. Geneva airport runs along the Swiss-French border and is divided accordingly - with a French and Swiss sector. The airport was originally divided in such a manner to allow passengers travelling into France and French territories to avoid Swiss customs and any delays that may have been caused here. With Switzerland's integration into the Schengen Area in 2008 this division no longer makes too much of a difference - with the division now being more symbolic and historic than practical. Passengers flying into either sector of the airport are free to choose to rent from our office on the French side and can be on their way in no time. Once you land, follow signs for 'destination France' and cross the customs hall to find us next to the Air France and KLM ticket desks.
Venturing over to the French side
Hiring a car from our Geneva airport (French side) branch will allow you to make your way quickly and easily into France and surrounding areas. The community of Ferney Voltaire is part of the Geneva metropolitan area, but is legally situated in France - making it a fantastic base for which to start your exploration of the region. Ferney Voltaire is so called in honour of a famous historical inhabitant: eighteenth-century French philosopher Voltaire. Voltaire's house is open to visitors for a limited time each year, between the months of May to September. Ferney Voltaire is a wonderful market town, with many of its original buildings still standing - many centuries after first construction. Geneva itself is of course a historical city of great importance, and home to many international organisations such as the Red Cross, the WTO and the International Labour Organisation. With Sixt car hire Geneva airport French side make the most of your time here, no matter the occasion!