Rent a car with Sixt in Mexico
A range of different vehicle types are available, including economy cars, luxury models, sports cars, vans, and SUVs. You can customise your car rental in Mexico by adding optional extras such as additional drivers, child seats, and sat nav.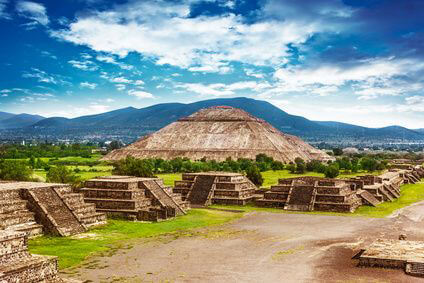 Driving in Mexico
Before you pick up your Sixt car hire in Mexico, you should be aware that the rules of the road may be different from what you are used to.
For example, when entering or leaving towns or villages, look out for ""topes"" or speed bumps. These can be hard to see and may not be signposted, so be sure to slow down when approaching a town.
When in towns, be aware that traffic rules might go against your expectations - sometimes at a three-lane junction, vehicles from the two right-hand lanes may cross the left lane to make a left turn. The left-lane driver should give way to the drivers making the turn.
Finally when driving in Mexico you should be alert to animals in the road, especially in the countryside - you could be sharing the road with cows, horses or even donkeys.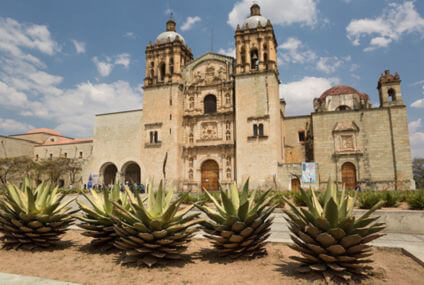 What to see with your car rental in Mexico
With Sixt car hire in Mexico you are free to explore the country at your own pace. You can easily visit Mexico City and the surrounding area - the stunning ancient Aztec pyramids at Teotihuacán are a must-see. Take a trip north of the city to one of the pretty silver towns such as San Miguel de Allende. If you prefer the beach, you could start your journey from the coastal resort town of Cancun and explore the beautiful coast of the Gulf of Mexico. For keen hikers there are a multitude of opportunities in the countryside of Oaxaca and Puebla. You can drive to one of the villages and hire a local guide to show you the way. With Sixt car hire the choice is yours.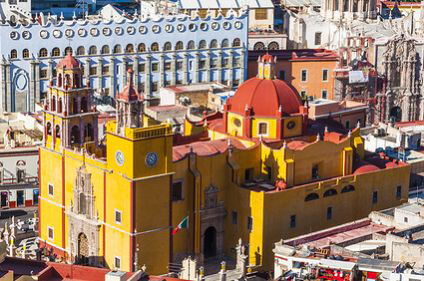 * more than 60 car hire locations in Mexico