Car Rental in Belarus
Sixt can help you rent a car to travel anywhere in Belarus. With an office situated at the heart of Belarus in Minsk, Sixt car rental offers a range of different services. Sixt can provide car hire for a road trip or more luxury options; whether you need a family car, van, 4x4, or even convertible, Sixt has the ideal vehicle for the situation. To add safety of mind to your car hire, Sixt also provides the options of LDW insurance, special deals, and sat nav to customers. Make sure you stay safe, save money, and have peace of mind by making the best choices when it comes to car rental, so that you can concentrate on the thing that really matters: your journey.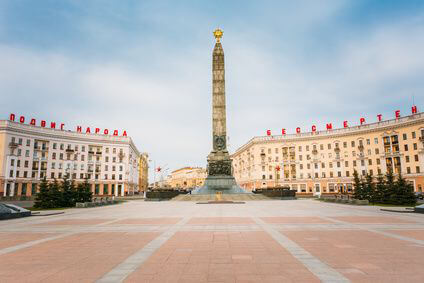 Driving in Belarus
The key to an enjoyable journey is a good plan and knowledge of the relevant rules. Belarus has similar driving laws to the rest of Europe, though with a few points worth remembering for anyone considering car hire.
>The speed limit is 70 mph
>It is forbidden to drive after any amount of alcoholic drink whatsoever
>Most signs are not translated from Cyrillic to English
All drivers should remember these and make sure to read the full driving laws of any country before visiting. Belarus has a similar driving culture to nearby countries, and with careful planning it is possible to explore the country fully by road. Staying safe is the most important part of planning any car hire.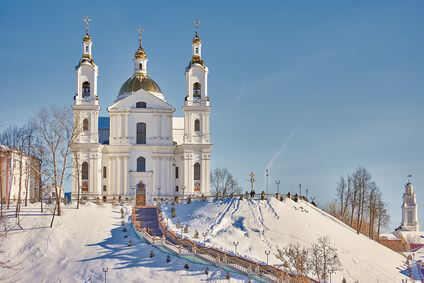 Where to go in Belarus
Most of the visitor hotspots in Belarus are in the west of the country, with visits to Minsk, Hrodna and Brest a must for any traveller. Starting from Sixt in Minsk, take the scenic route via Lida to reach Hrodna and visit the surrounding attractions. For a neat round drive take the smaller roads south towards Brest before doubling back to Minsk. For the ambitious, turn your Belarus experience into a full on road trip by making the journey to Minsk through the south east and lesser visited Homyel. Belarus is a country full of possibilities, and car rental make these into realities.